Welcome to the world of Asia Fitness Today's AFT Podcasts. We create and curate Asia Pacific's Top 10 every quarter for your listening pleasure.
AFT Podcasts: Apple Podcasts Channel
Asia Fitness Today.com presents AFT Podcasts: Asia Pacific's Heroes; a compilation of three podcasts that features interviews with athletes, medical doctors, allied health, fitness & wellness professionals, entrepreneurs, book authors, culinary experts and many more modern heroes from the Asia Pacific region. Co-hosts Nikki Yeo & Jasmine Low chat over a cuppa tea. In Malaysia, it's the Teh Tarik, made frothy by swift hand movements of a tea-pulling expert but 8tsp of condensed milk in one cup?! Kurang manis, boss! Less sugar please…
AFT Podcasts are created, hosted & produced by Jasmine H. Low & Nikki Yeo.
-Recorded at Sydney Podcast Studios.
-Published by AsiaFitnessToday.com.
-Marketing support by GoInternationalGroup.com.
-Websites by WebPROjx.com.
For business enquiries, refer to the Rate Card.
The Kurang Manis (Sugar,Less) Podcast
Trailer description: AsiaFitnessToday.com presents The Kurang Manis (Sugar, Less) Podcast, a different take on health & fitness with personalities from Asia and the Pacific. We meet athletes, medical doctors, allied health professionals, the fitness and wellness world — you, perhaps? Join co-hosts Nikki Yeo and Jasmine Low and bring your cuppa tea! In Malaysia, it's the Teh Tarik, made frothy by swift hand movements of a tea-pulling expert but 8tsp of condensed milk?! Kurang manis, boss! Sugar, less…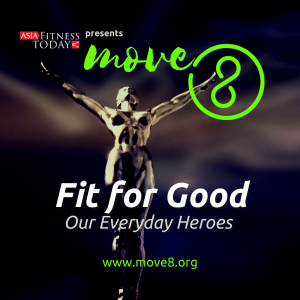 Move8 Fitness: Fit for Good | Everyday Heroes Podcast
Move8 • Move It • MoveAID is a fitness movement that advocates wellness education and action, making fitness accessible to all layers of society. Co-hosts Nikki Yeo & Jasmine Low bring listeners up close with everyday heroes who use their own fitness for good. What's their secret to happiness?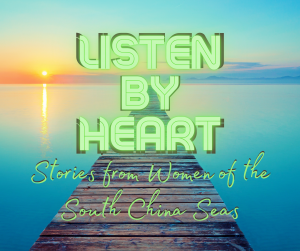 Listen by Heart:
Stories from Women of the South China Sea
Trailer description: Listen in to conversations with women of the South China Seas in search of one common thread — life purpose… Podcast host Jasmine Low speaks with women of this region, shares their stories and narrates articles from yesteryear and delves into her 10-year research into sound frequencies and how that got her to "Listen by Heart" in finding her own purpose. Were all of the women before her in search of the same goal? It's telling in the daily greeting by Nanyang migrants in their own dialects, "Have you eaten?". Is this why so many people share food pics because it's a trophy for survival?
#listenbyheart
AFT PODCASTS | CURATES
Recommended
Q3 2022
No. 1 Theatre of the Mind presents Derek Kong Private Detective
Malaysia's newly released 'noir parody radio drama', the pilot episode has a waitress presenting Derek Kong with a case of a missing cyclist who has mysteriously disappeared from social media without a trace. When the clues lead to a known dangerous gang, Kong has to give chase & find him. Cast: Gavin Yap, Sharifah Amani, Anita Woo, Douglas Lim, Radhi Khalid, Natasha Mohdali, Caleb Ng Kah Lok. Written & Created by: Amina Jindani. Directed by: Gavin Yap, Produced by: Anita Woo, MoOne Drama, MO1 Productions with Supporters: CENDANA, MyCreative, PRISMA. 
No. 2 Bad Taste
SBS Australia's Bad Taste by food writer Jess Ho takes listeners 'on a journey through their pantry to dissect how Australian palates came to be. Meet expert eaters, farmers, researchers and chefs fighting to have their voice recognised – through the ingredients they champion, the aisles they stock, the prices they charge and the people they hire. People who dare to think differently and are all curious about the same question: what is good taste anyway?
We're still listening… brb.
Q2, 2022
No. 1 Maria Ressa
Nobel Prize-winning journalist Maria Ressa faces 100 years in prison stemming from what she says are illegitimate charges, but that hasn't stopped her mission of exposing political malfeasance and lies in her home country of the Philippines. She joined David to talk about immigrating to the US as a child and later returning to the Philippines where she built a career, technology's corrosive impact on journalism and democracy, founding Rappler and finding herself a government target, and maintaining hope as she fights corruption and disinformation through her journalism.
No. 2 Asia Abridged
Asia Abridged is a podcast that captures the most memorable moments from Asia Society events, packaged in 15-minutes or less. Listeners can expect enlightening, fascinating, and entertaining events and conversations. This podcast is by Asia Society, founded by John D. Rockefeller 3rd in 1956 and is a nonpartisan, nonprofit institution.
Website | Apple Podcasts | RSS | SoundCloud
No. 3 Talking with Tony
In his first-ever podcast, airasia CEO Tony Fernandes shares unique ideas and thought-provoking questions on what the future holds in the ever-changing business landscape. Join him on Talks With Tony as he dives deep into various issues with some very special guests that include will.i.am, David Forster, UFC President Dana White and more!
No. 4 ABC Radio's The History Listen with Kirsti Melville
In 1904, William Ah Ket became Australia's first Chinese barrister. He went on to fight racist laws and social prejudice in and out of court.
No. 5 The Future of Healthcare in Asia
McKinsey Future of Asia: Asia is primed for rapid healthcare change, driven by shifting demographics, rising consumer expectations, technological innovations, and limited legacy health infrastructure. Today, digital health impacts more than a billion lives, and estimates show that digital health in Asia could collectively create up to $100 billion in value by 2025. In this episode, we discuss the fundamental forces driving healthcare transformation in Asia, what kind of consumer-centric digital ecosystems are emerging across the world, and what business leaders must consider when building and scaling these ecosystems. Join the conversation with McKinsey leaders – Axel Baur, Senior Partner, Hong Kong; Senthu Arumugam, Partner, Kuala Lumpur; Hann Yew, Associate Partner, Singapore; and Mengwei Xin, Associate Partner, Shanghai.
Website | Apple Podcasts | RSS | SoundCloud
No. 6 Everyday Fijians
The everyday Fijian sharing their everyday story in the everyday world.
No. 7 Abroad in Japan
They say it's the No.1 Podcast about life in Japan by Chris Broad and co-host Pete Donaldson. From insider travel tips, and language learning secrets, to hilariously awkward travel stories sent in by listeners and a weekly Q&A answering your questions. With over 100 episodes and broadcast every Wednesday, there's no better place to learn about life in Japan while you're on the go.
No. 8 The Macha Men
MALAYSIAN COMEDIANS KAVIN JAY AND KEREN BALA DEVAN SHARE THEIR UNIQUE PERSPECTIVES ON COMPLETE AND UTTER NONSENSE.
No. 9 Podkesmas
Top comedy podcast from Indonesia hosted by four funny guys about health, wellness, with new episodes every Monday and Thursday.
Tiap Senin & Kamis! Wajib FOLLOW & NYALAIN Notifikasi-nya juga yaaa.
Empat pria dengan banyak perbedaan dalam diri mereka, dari perbedaan waktu lahir, perbedaan pasangan hidup, perbedaan saldo rekening, dan juga perbedaan popularitas. Hanya satu yang sama dari mereka, mereka yakin Podcast ini PASTI LUCU DAN BERGELIMANG TAWA!