Lock in this date, 28th November 2020 for an exclusive virtual extravaganza concert with 19 artists from nine international locations performing to a global audience! World class illusionist, Cosentino from Australia, acclaimed magician Cyril Takayama, American singer/song writer Michael Bolton and Spice Girl Mel C, Asia's Got Talent judges French-Indonesian singer Anggun and Canadian musician David Foster, Taiwanese hip-hop dance group Maniac Family, Japanese comic duo Yumbo Dump and top Indonesian artist Afgan who has been actively fundraising to provide PPE equipment for hospitals as both his parents are medical professionals.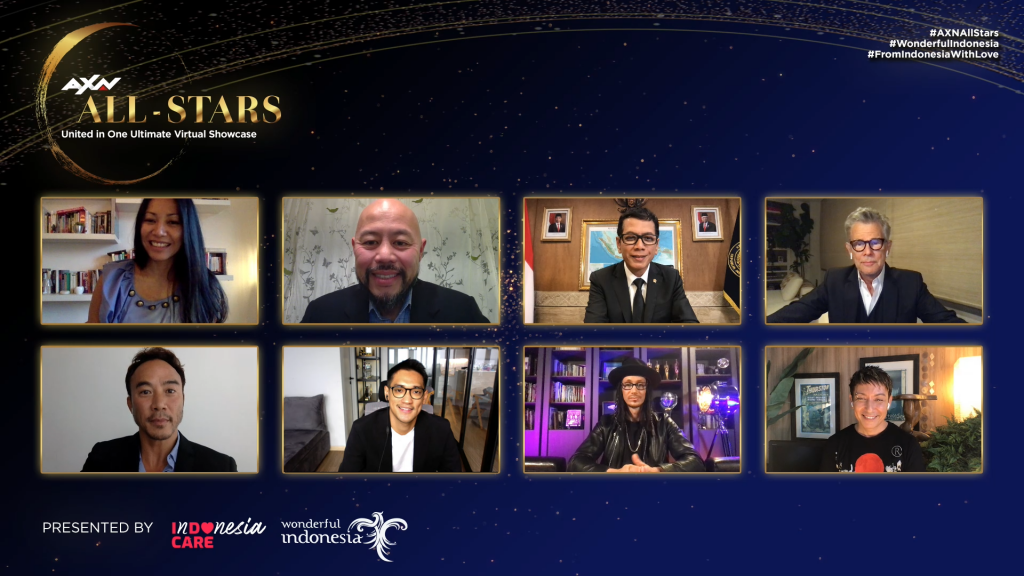 This extravaganza will be streamed on via YouTube and Facebook, and is presented by television network AXN All-Stars together with Wonderful Indonesia and InDOnesia CARES – an initiative by The Ministry of Tourism and Creative Economy in support of Indonesia's effort in implementing the cleanliness, health, safety, and environmental sustainability protocols across the tourism industry as mandatory precautions. The website shares a comprehensive list of tourism hotspots that have opened up.
A tribute to front line workers, it was curated to collectively lift spirits in the greatest celebration of hope.
"As a brand that thrives on creativity and innovation, we're proud to partner with the Ministry of Tourism and Creative Economy, Republic of Indonesia to create AXN All-Stars, a digital showcase that re-
imagines the entertainment experience amid our current climate," said George Chien, President & CEO, KC Global Media Asia.
"Our current surroundings might be encircled with restrictions, but the desire to impact and reach communities with the power of entertainment remains intact. It is more pertinent now than ever, to leverage this and keep the spirit of togetherness alive. We want to bring communities together while cultivating a spirit of resilience and hope amid a bleak situation," said Wishnutama Kusubandio, Minister of Tourism and Creative Economy, Republic of Indonesia.
AXN All-Stars will stream live for free on Saturday 28 November at 11pm (AEDT) on AXN Asia's YouTube and Facebook.